Ask Locals is a travel-tech startup, aiming to connect tourists who are looking for authentic local travelling experiences with suitable local services and restaurants that have been committed to price transparency. AskVietnamese map foundation combines the aesthetic of traditional paper map with the technology of online mapping.
ASK LOCALS NOW, SEEK AUTHENTICITY NOW
For Visitors, AskVietnamese will support and provide travelling map in-destination, help tourists be able to experience local activities.
For businesses/local businesses, AskVietnamese provides In-destination Sale Channel in order to increase products/ services sales
Besides, AskVietnamese is a community supporting foreigners, a place where any questions from foreign tourists could receive answers directly from locals.
THE UNIQUES OF ASKVIETNAMESE
AskVietnamese focuses on dealing with the problems of tourists (at travelling spots), helps them avoid getting travelling scams.
TripAdvisor and Lonely Planet are two of the biggest brands in the tourism industry, are the platforms conducted to support providing information to tourists. However, most of the advices, suggestions have been submitted mostly by international tourist community, not originally from locals. For that reason, AskVietnamese aims to become a map platform (both for online and paper map) that serves tourists at destination. AskVietnamese will take on the role of a virtual tour guide, help connecting visitors at destination with the community of locals, and this is the key difference between AskVietnamese and other existing organization in the tourism industry like TripAdvisor or Lonely Planet.
With #govietnam21, AskVietnamese looks for the accompanies from the community to light up the hope for Viet tourism, which has taken lots of damage from the impacts of the Coronavirus.
The content of the map is built using the power given by the information shared by the community. That is the original intention for AskVietnamese's GoVietnam2021, calling for people to share the most authentic Viet experience to foreign visitors in order to build special maps as gifts for the visitors who have chosen Vietnam as their destinations. With this campaign, each person will become a 'travel ambassador', introducing the authentic Viet experience to foreign tourists. Participations will share their travelling preferences at 3 locations – Hanoi, Hue and Ho Chi Minh City – through short answers. For example: name your top 5 favorite coffee shops in Saigon that you must check in after the pandemic etc. These short answers would be resources for AskVietnamese to build the content for 10, 000 "Fighting Corona" maps, this special edition would be handed for free to tourists visiting Vietnam in the year of 2021. This map would be accomplished during the time of the pandemic and handed to 10, 000 tourists as thanks for tourist, when they will already have had many options, but still decide to choose Vietnam as a destination.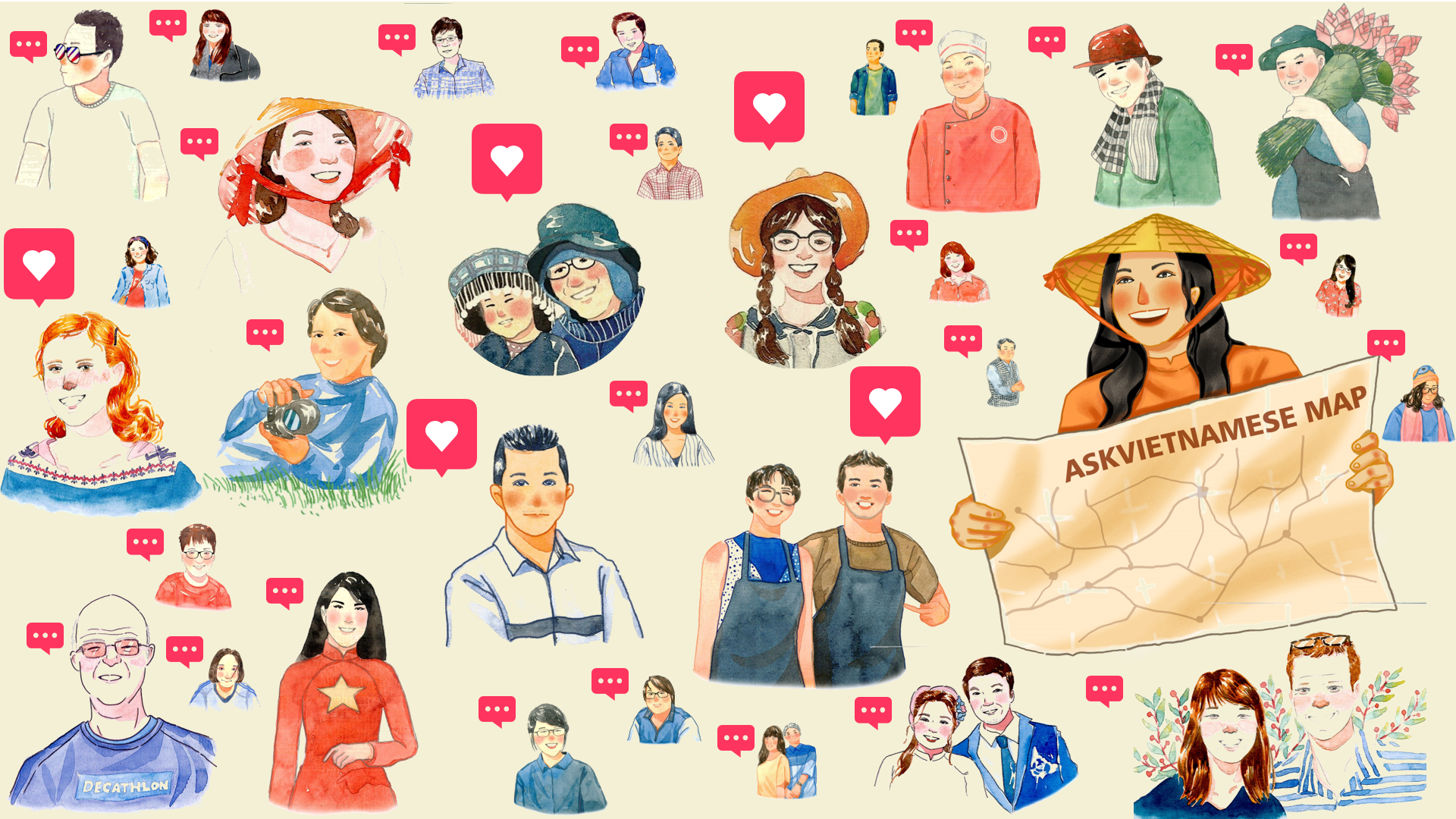 Besides, the newest product from AskVietnamese team – Corona map has just been built in order to support expats (foreigners living in Vietnam), share and update necessary information that could help them overcome problems occurred in throughout the time of the pandemic.
Access the Coronavirus map at: https://map.askvietnamese.vn/maps/10
Passing 100 other competitors in the first round and 2 interview rounds of Vietnam Innovative Startup Accelerator (VIISA), AskVietnamese has become one of the three startups chosen to participate VIISA Acceleration Program Batch 7 program in last May.
This is the first success and also the opportunity for AskVietnamese team to reflect on our business model, evaluating our work process, according to our missions, to see if we are supporting international tourists well and contributing to promote Vietnam tourism towards the world.